A Popular Spicy Green

Arugula has become a popular salad green. Arugula is not really a lettuce. It is part of the brassica family and is closely related to mustard. Other names for arugula include "rocket" (common in England, Australia, and New Zealand) or 'rucola' in Italy.
Fresh arugula leaves have a distinctive spicy kick that will turn up the flavors in your salads, pasta, sandwiches, and sauces. The flavor can be bright, tart, peppery, and slightly bitter, depending on its maturity.
Arugula is delicious raw, and it can be used as a healthy add-on topping for pizza, nachos, sandwiches, and wraps. It can be served as a side salad with nothing more than a drizzle of extra virgin olive oil, salt, and pepper. It also makes an excellent base for more substantial salad recipes.
Here are two simple arugula recipes:
Arugula And Fig Salad With Goat Cheese And Walnuts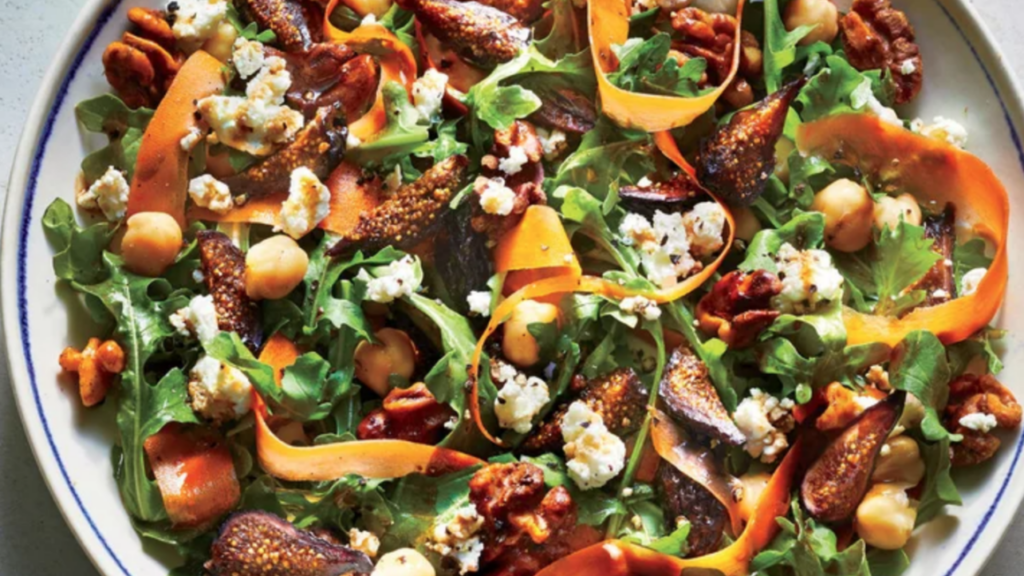 Ingredients
1/2 cup walnut halves
1/8 teaspoon cayenne pepper
3 tablespoons olive oil, divided
3/4 teaspoon plus 1/8 tsp. kosher salt, divided
2 teaspoons balsamic vinegar
1 teaspoon honey
1 (15-oz.) can unsalted chickpeas, drained and rinsed
5 ounces fresh arugula
1/2 cup dried figs, quartered
1 medium carrot, shaved
3 ounces goat cheese, crumbled (about 3/4 cup)
Directions
Step 1
Preheat oven to 375°F. Toss together walnuts, cayenne, 1 tablespoon oil, and 1/8 teaspoon salt on a small baking sheet. Bake until golden, about 10 minutes. Remove from oven, and set aside.
Step 2
Whisk together balsamic vinegar, honey, remaining 2 tablespoons oil, and remaining 3/4 teaspoon salt in a small bowl.
Step 3
Toss together chickpeas, arugula, figs, and carrot in a large bowl. Top with goat cheese and toasted walnuts. To serve, place 2 cups salad in each of 4 bowls; drizzle evenly with dressing.
Arugula Mint Pesto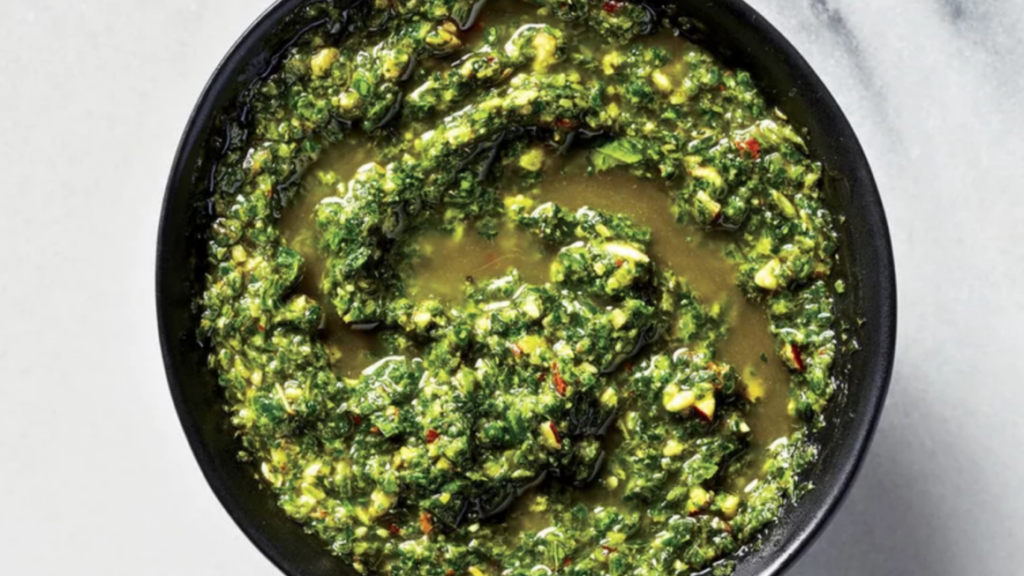 Ingredients
5 cups loosely packed arugula
1/2 cup fresh mint
1/4 cup toasted almonds
1/2 ounce grated Parmigiano-Reggiano cheese (about 2 Tbsp.); vegan replacement option is nutritional yeast.
2 garlic cloves
1 teaspoon lemon zest
2 tablespoons fresh lemon juice
3/4 teaspoon kosher salt
1/3 cup extra-virgin olive oil
2 tablespoons warm water
Directions
1.Pulse loosely packed arugula, fresh mint, toasted almonds, grated Parmigiano-Reggiano cheese or nutritional yeast, garlic cloves, lemon zest, fresh lemon juice, and kosher salt in a food processor until finely chopped.

2.With the processor running, slowly drizzle in extra-virgin olive oil. Add warm water; process until blended.