Become a member of HeartBeet Farms and receive a weekly box of fresh, local, nutritious, sustainably-grown vegetables delivered to your front door or picked up at the farm.  And check out our mobile farm stand to buy some delicious vegetables.
Learn More
Students or Families - experience a day at the farm!  Learn about why it is important to grow nutrient dense, sustainable vegetables. And while getting to taste-test the veggies, learn how to mix soil, plant seedlings, and harvest vegetables.
Learn More
Experience our HeartBeet Farms Specialty Farm Gift Boxes



At HeartBeet Farms we are focused on connecting adults and kids to where their food comes from! Our Specialty Farm Boxes are an agricultural adventure that allow you to experience and taste products from local and far away farms.Each HeartBeet Farms Specialty Box includes local honey and a 'bean to bar' chocolate bar originating from a global cacao farm. In addition, the box contains some other local, organic products such as tea, coffee, and more. Each HeartBeet Farms Specialty Farm Box will tell a 'story' about the items included! Learn More!
Root for the Beet - A children's comic book series designed to inspire healthy food and drink choice, and an active lifestyle.
Our mascot Beet can visit your school or event and do book signings and/or we tie Root for the Beet into a healthy school field trip.  Read more...
"When I signed up for HeartBeet Farms' CSA, I had a few goals in mind: to feed my family an all-natural and mostly plant-based diet, to learn to cook some new things I hadn't experimented with before, to feed my one year old a diet of organic foods, and to not spend a ton of money. The end result? All goals achieved! Plus soups/sauces as an added bonus! My husband was nervous about the cost at first, but when you break it down to what it costs per week, it is really very affordable. And while he thought we may be increasing our food budget each week, we actually decreased it by planning meals around what we go in our farm box! We are super satisfied customers and already signed up for next year! Thanks!!!" - Kristine, 2017 Summer-Fall CSA Member

Learn More About our NEW CSA Options!
The HeartBeet Farms
Vision
Our vision is to help create a society where people are connected to where their food comes from and have a real understanding about the importance of eating food that is high in nutritional value.
The HeartBeet Farms
Mission
1. Grow and make available nutritionally-dense, sustainable fruits and vegetables.
2. Create healthy leaders through nutrition education.
3. Help sustain the mission of Bethel Hobbs Community Farm - providing fresh, wholesome food to those who need, through a network of local food pantries and food programs.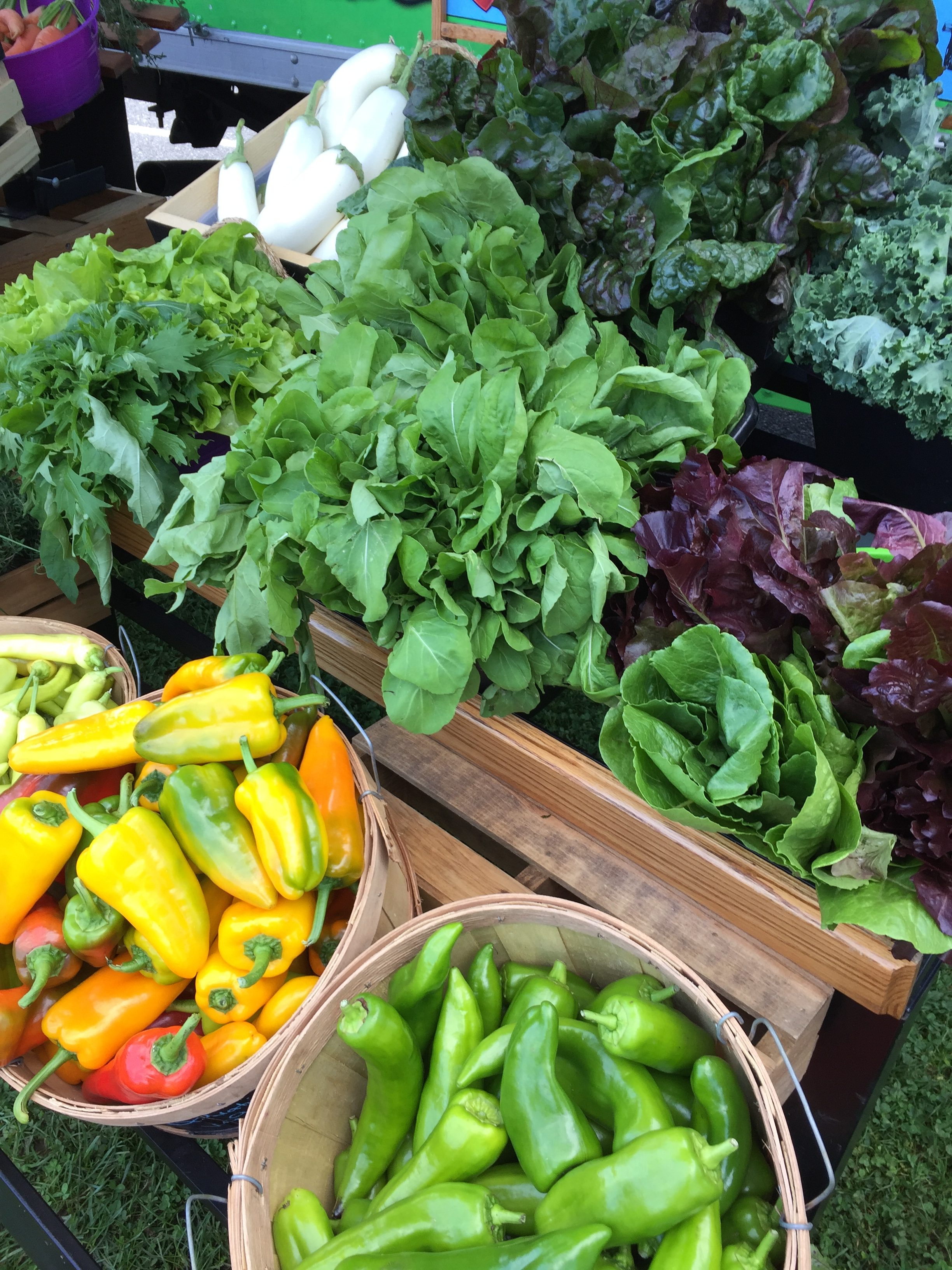 Heart & Beet Cartoon Adventures

Heart is active and adventurous.  Beet is very grounded and informed when it comes to nutrition and farming.  Together they help each other make healthier food and drink choices and and want to teach you about how to make those choices also! Watch our cartoons and read our comics - Click here to learn more...
Become a Farm CSA Member
Do you want to feed your family fresh, local, healthy food that is high in nutritional value?  Do you want to help with a mission to help feed people fresh, local, healthy food that is high in nutritional value? Then become a CSA member of our farm now!