The HeartBeet Farms Mobile Farm Stand made its debut appearance at Smith Haven Mall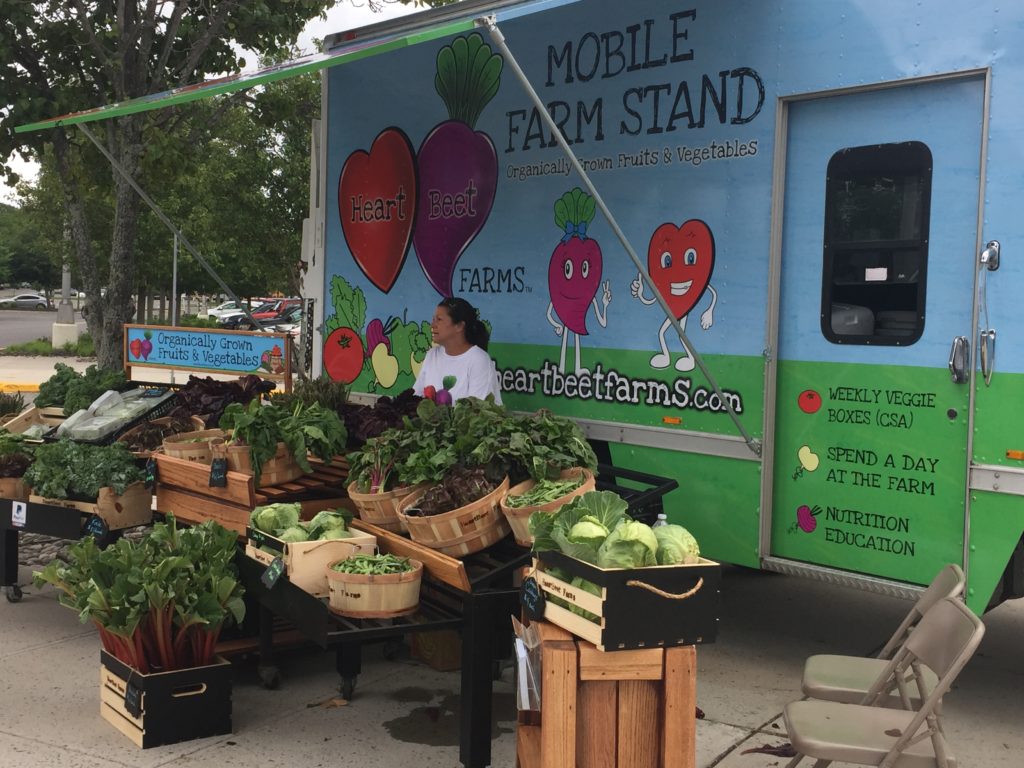 , Lake Grove on Friday, June 23, 2017 right outside the food court in front of Bobby's Burgers.
Part of our marketing strategy is to identify key locations that have high volume traffic and/or targeted traffic for our mobile farm stand. In addition, we are working on some strategic partnerships that align with our family-wellness goals.
The Smith Haven Mall not only has high volume traffic, especially through the main entrance, it also has thousands of employees that need produce for weekend barbecues and healthy meals!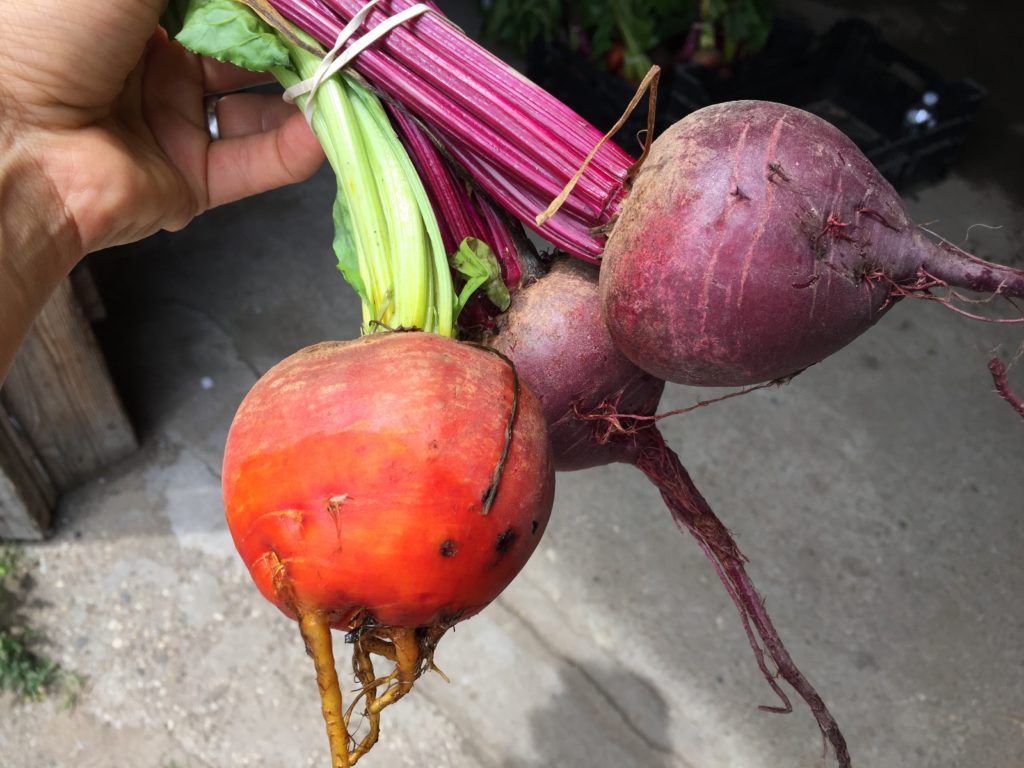 At Friday's debut, HeartBeet Farms had an amazing display of golden and red beets, red lettuce, red romaine, mixed lettuce, sugar snap peas, sunflowers, kale, swiss chard, mixed herbs (including basil, dill, rosemary, sage, and parsley), asparagus, rhubarb, and green cabbage! Each week, the diversity of produce will vary depending on what is being harvested at the farm. Eating seasonal, local produce is extremely beneficial to your health and provides the best nutrition for your body. It also forces a diverse diet and creativity in the kitchen. We have some fantastic recipes on our HeartBeet Farms Pinterest account to help you fully utilize our produce and create healthy, fun meals the kitchen.
On Friday we also had a visit from a Newsday photographer who took pictures of our mobile farm stand and produce. Newsday is drafting their annual article on new Long Island farmer's markets. HeartBeet Farms will be highlighted. We are very grateful for this publicity and are looking forward to seeing the article and images in early July, 2017.
HeartBeet Farms mobile farm stand will be at the Smith Haven all every Friday, 10AM-5PM until September 22, 2017! And we will have a special treat in early July – our mascots Heart and Beet may be stopping by to greet the kids and teach them about the produce we are growing at the farm! Can't wait to see you there!