At times you come across people who exude so much passion for what they do. And when you connect with these knowledgeable, dedicated, giving people, they make a tremendous impact on the outcome of your business, career and personal development.
When Ann and I decided to launch HeartBeet Farms, we knew that our venture would require us to learn more about how to strengthen our soil and create the most nutritious environment for our plants to thrive. In addition to taking some soil classes with the BioNutrient Food Association, we also connected with two influential, dynamic farmers: Craig Floyd from the Giving Garden at Coogan Farm in Mystic, Connecticut and Patty Gentry from Early Girl Farm in Bellport, Long Island, NY.
We were introduced to Craig Floyd through the BioNutrient Food Association and decided to take a ferry trip up to Mystic, CT in February to connect with Craig at his farm! Craig was born into farming. His family owned historic farmland in Mystic, Connecticut. Craig always pursued sustainable, organic and humane farming methods. He still maintains a small farm on his property but focuses his energy on the Giving Garden at Coogan Farm.
Craig Floyd, Manager, Coogan Farm and the Giving Garden
'In February 2014, the Nature Center, United Way of Southeastern Connecticut, and the Robert G. Youngs Family Foundation signed an agreement that promised to bring fresh food to thousands of hungry residents of New London County daily.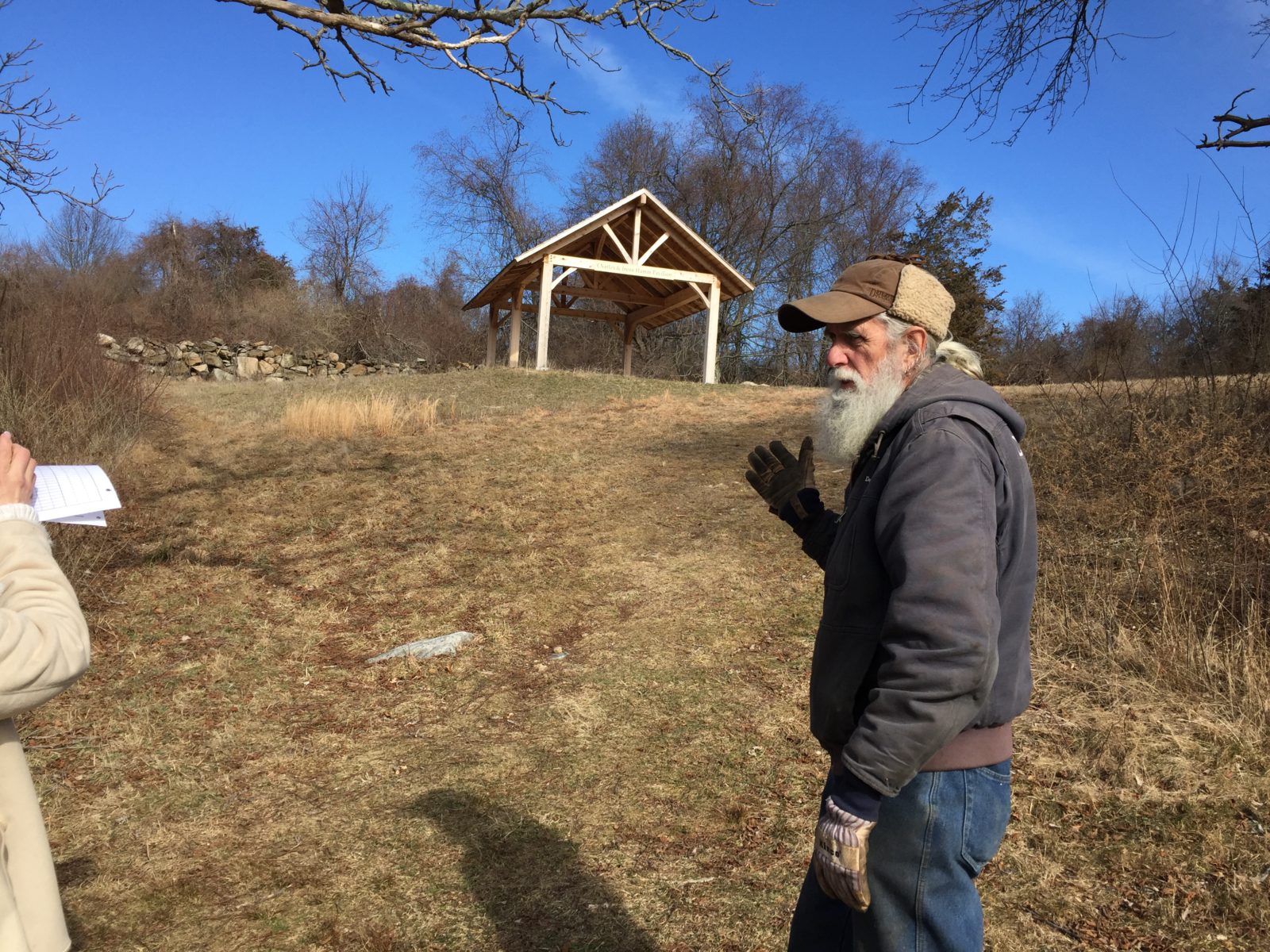 When the Nature Center first launched the Campaign to Save Coogan Farm in 2012, a plan was envisioned that would result in the public benefiting from this property in many ways: critical watersheds and habitats would be preserved, the region's agricultural history would be celebrated, hiking and outdoor recreation would be available to the public free of charge, and quality of life in eastern Connecticut as a whole would be improved. The creation of The Giving Garden was the Nature Center's first step in realizing that plan.
The Robert G. Youngs Foundation provided the seed money in the form of a grant to the Denison Pequotsepos Nature Center to create a garden at the Coogan Farm Nature and Heritage Center that grows produce for donation to the Gemma E. Moran United Way Labor Food Center, which distributes food to 63 programs that serve 91 feeding sites across New London County.
In the Summer of 2014, Craig Floyd became manager of Coogan Farm and the Giving Garden.
In 2014, the garden consisted of 1,600 square feet. In 2015, it was expanded to 30,000 square feet. Volunteers garden the plots, and the food grown goes to the United Way. The United Way distributes it via feeding centers and its Mobile Food Pantry. '
On less than one acre of land, with Craig's leadership and the commitment of his volunteers, 22,000 food insecure families are being fed. After spending several hours with Craig, Ann and I learned his techniques for creating healthier soil. Craig's insights inspired us to continue our education and focus on learning about our local soil and what it needs.
Patricia Gentry, Founder and Chef, Early Girl Farm
I interviewed Patty Gentry from Early Girl Farm several years ago for a local television show called My Long Island TV. Patty is a chef turned farmer who produces some of the highest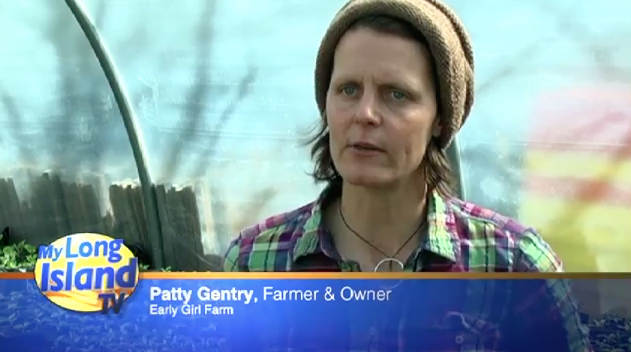 quality, nutritious produce in Long Island. Chefs and private schools seek out her nutritious produce. She started farming on 1-acre of land in Center Moriches, Long Island and moved to a new location in Bellport, Long Island a few years ago. She currently farms on 2-acres of land.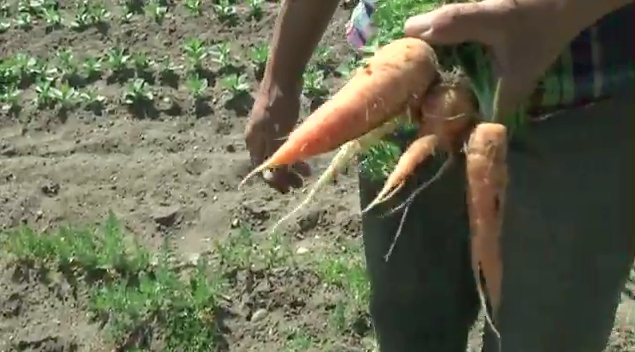 Patty's connection to her plants, the Earth, and the soil left a significant impression on me when I first interviewed her. At that time, I was volunteering at Hobbs Farm and was not as involved in the growing process. But as I became more involved in learning about soil and planting, I recalled Patty's interview and realized that she was one of the people that we needed to re-connect with and learn from – especially since she was a local Long Island farmer and understood our local soil. Patty is a member of the BioNutrient Food Association and has attended many of their classes and mentored with Dan Kittredge, Founder of the BioNutrient Food Association and life-long farmer.
Craig and Patty have had a tremendous impact on the launch of HeartBeet Farms. Although we tell them, they both probably don't realize the breadth of their impact. Whatever you pursue in life, connecting with people like Craig and Patty will provide you with direction, focus, relevant knowledge and inspiration to keep moving forward. A special 'thank you' to Craig and Patty!