A few years ago, I was shopping at Whole Foods Market and came across a unique selection of sweet potatoes. I always thought that sweet potatoes or yams were orange.  Some of these sweet potatoes were orange inside and others were white, yellow and even purple!  I decided to purchase a few of each type and try them out on myself and the family!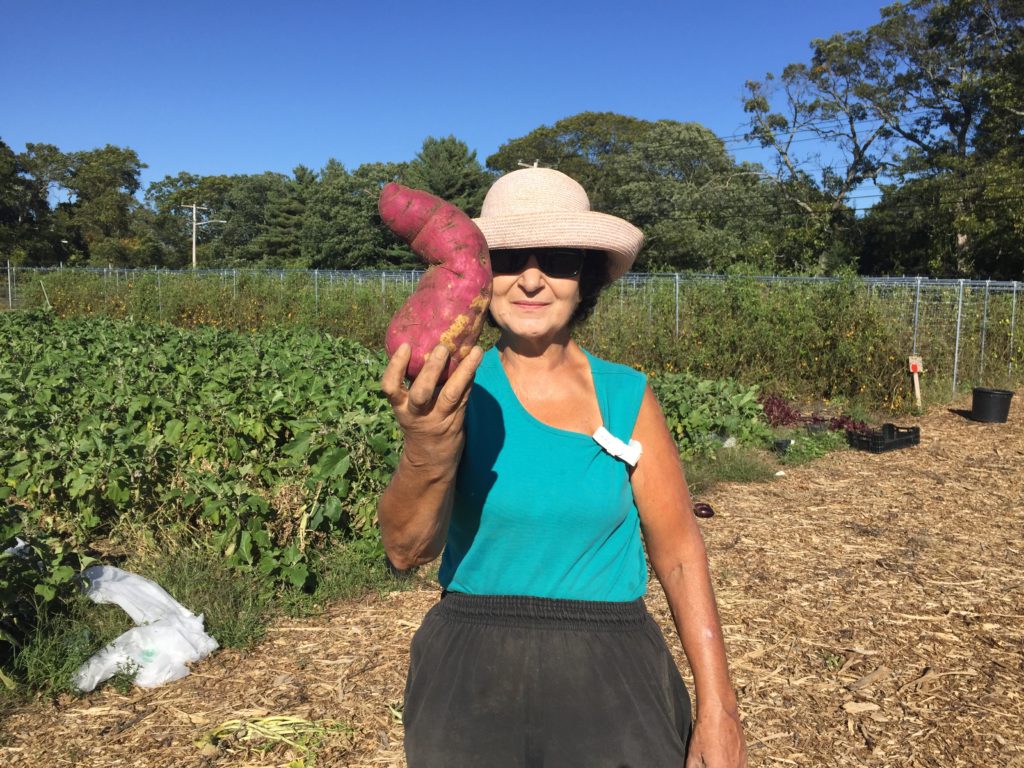 Although the other sweet potatoes were very good and tasty, I fell in love with the Japanese Sweet Potato.  The Japanese Sweet Potato has a reddish-purple skin with a white-yellowish inside.  They tend to be a little less sweeter than the traditional orange sweet potato but have all the nutritional goodness found in a traditional sweet potato. I also found these sweet potatoes to be a great substitute for kid's meals given that they resemble a white potato but have superior nutrition.
So what do you do with a Japanese Sweet Potato?  Everything you do with a typical sweet potato including baking, roasting, mashing and preparing soups, home fries, and sweet potato fries.
We prepared a farm to table Japanese Sweet Potato Soup for HeartBeet Farms that is absolutely scrumptious.  We brought this soup to the I Love Chocolate Fest and had lines of people wanting to taste it.  People heard about it throughout the festival and wanted to come to taste the soup!
This year when we were designing our seed strategy, I knew that we needed to grow Japanese Sweet Potatoes.  I found a farm down south that grows organic sweet potato seedlings and we purchased over 1000 Japanese Sweet Potato seedlings. They were planted around June 1 and were ready for harvesting at the end of October.  It was a long wait, but well worth it.
Here is a simple recipe for the farm to table Japanese Sweet Potato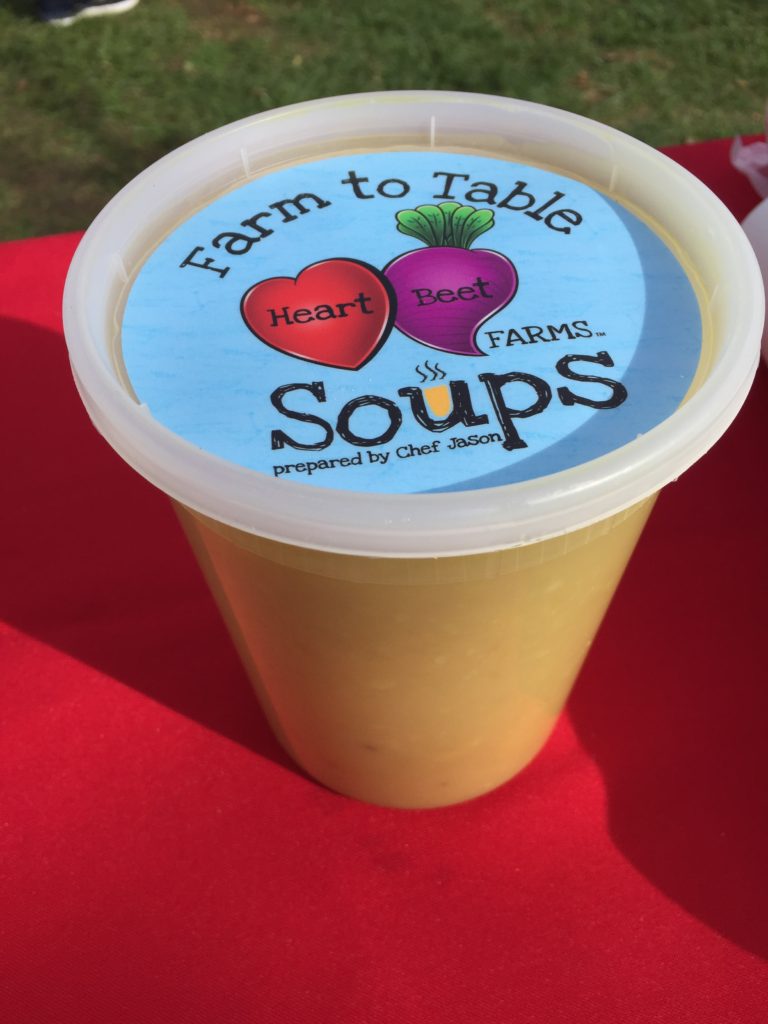 Soup:
Ingredients
-Japanese Sweet Potatoes
-Onion
-Salt & White Pepper
-Homemade Veggie Broth (water, onion, carrot, celery, parsley, tomato, garlic powder, onion powder, turmeric)
Directions
1.  Saute the onions in veggie broth.
2.  Dice the Japanese Sweet Potatoes.
3.  Combine both ingredients into a veggie broth in a pot.
4.  Cook for approximately 2 hours on a low-medium heat.
5.  Add white pepper and salt (if needed) to taste.
Instead of placing the diced sweet potatoes into the pot, you can also roast them and combine all ingredients after roasting! Enjoy!