3 Ways to Order Farm to Table Soups
Winter and Spring Soup CSAs have ended for the season. We will be re-starting the 6-week soup CSAs in the Fall! You can still order our farm to table soups through Rustic Roots.
Register for the HeartBeet Farm Soup CSA and savor our fresh, local, plant-based, vegetarian, vegan, farm-to-table soups.  Our Soup CSA runs every 6-weeks.  The standard CSA comes with 3 different quarts of soups each week.  You have the option to double your Soup CSA and receive 6 quarts (still 3 different flavors).  Your weekly soups are delivered right to your home on Tuesdays.
The soup flavors change every week. Click here to view the current soup menu.  Upon delivery, you will receive a newsletter that will review the soups in this week's distribution and their ingredients. Past soup samples are listed below. The ingredients in our soups are all plant-based - there is no meat, dairy or gluten.  For additional answers to your questions, please click here.
Answer the question below to figure out pricing for your Soup CSA: 
VEGETABLE BROTH NUTRITONALS
Here is a Nutritional Analysis and the ingredients for our Vegetable Broth that we use in all of our Farm to Table Soups. We are working on nutritionals for all of our primary soups over the next several months.
Broth Ingredients: Water, Carrots, Onions, Tomatoes, Celery, Parsley, Salt, Turmeric, Dried Onion, Dried Garlic.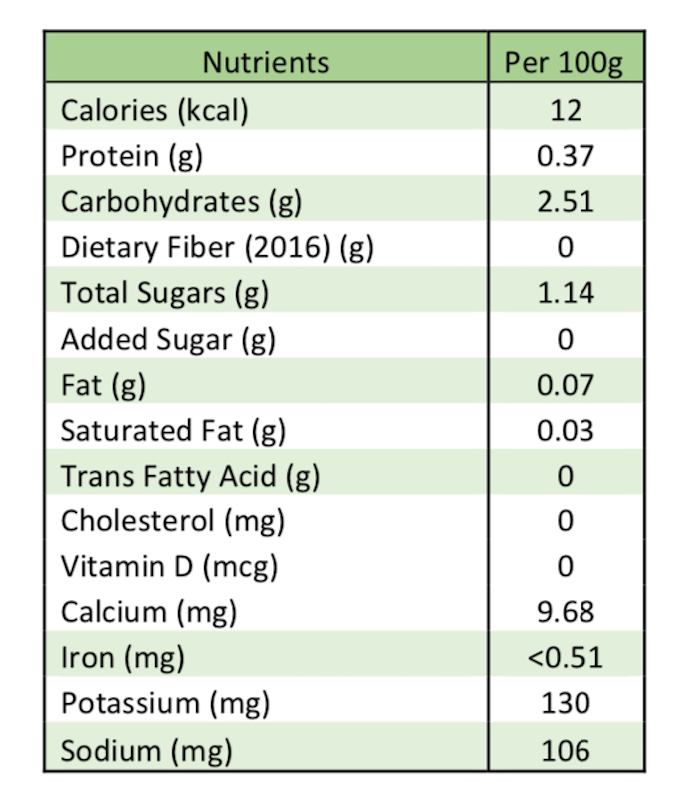 Don8tions - Food for Families
Don8tions is a local organization made up of local kids who have been volunteering at our farms and farm stands since the age of 3 and 5 years old!  They saw a need to help kids in the community that are hungry.  Giving them vegetables was not enough though.  These kids needed healthy, already-prepared meals and HeartBeet Farms farm to table soups was the perfect fit to help these kids.  So they formed Don8tions to raise money for soups that will be donated to local kids and their families in need!  Their funds that are raised will cover the cost of producing the soups. HeartBeet Farms will cover the rest and get them delivered to the designated organizations!
Farm-to-Table Soups that were served in the past...
Click here for current 6-week soup menu
Cabbage soup
Escarole & Bean soup
Squash soup
Asparagus soup
White bean chard soup
Tomato and kale soup
Sweet potato soup
Leek and potato soup
Carrot soup
Chunky vegetable soup
Stewed tomatoes and cucuzza soup
Butternut & acorn squash soup
Cabbage and eggplant soup
Tomato soup
Onion soup
Roasted Tomato & Red Russian Kale soup
Summer Zucchini soup
Red Bean Chard soup
Asian Vegetable soup
Broccoli Leaf & Lentil soup
Buttercup & Butternut Squash soup
Farm-to-Table CSA Soup Pricing
6-Week Farm to Table Soup CSA - Delivery to Home
$275.99
6-Week farm-to-table, plant-based soups; 3 different quarts of soup per week; Tuesday deliveries to home; price includes delivery.
Double your 6-Week Soup CSA - Delivery to Home
$489.99
6-Week farm-to-table, plant-based soups; 6 quarts of soup per week (3 different types); Tuesday deliveries to home; price includes delivery.
1-Week Farm to Table Soup CSA TRIAL - Delivery to Home
$48.99
3 Different Quarts of farm-to-table, plant-based soups delivered to your home. This is a trial week to test out our soups. Delivery on Tuesday; price includes delivery.
Learn more about our farm-to-table, plant-based soups.