Rustic Roots is a local, organic delivery service that has been in business for over 10 years. They are based on Lakeland Avenue in Ronkonkoma about 1-mile south of the Long Island Expressway (Exit 59). You can order and pickup a few varieties of the HeartBeet Farms Farm to Table soups at their Ronkonkoma Facility or you can have your soups delivered right to your home.
PICKUP IN RONKONKOMA: Visit the Rustic Roots Soup page to find out what farm to table soups are available.  Email emer@rusticrootsdelivery.com and place your order.  Emer will confirm receipt of your request and tell you when it will be ready for pickup (most likely the same day).  Pickup is 7AM-5PM on Mondays, Tuesdays, Thursdays and Fridays at 2089 Lakeland Avenue, Suite 2, Ronkonkoma, NY 11779. There is no minimum order amount for soup pickups.
DELIVER TO HOME: Visit the Rustic Roots Soup page to place your order online. Rustic Roots offers a wide variety of farm fresh sustainable and organic vegetables, fruits, fish, meats and eggs in addition to our farm to table soups.  For home delivery there is a $40 minimum order amount and an $11.95 delivery fee. Order deadline is Saturday Midnight.  Deliveries are Tuesday and Wednesday, location dependent. Rustic Roots will email you the delivery details ahead of time.
VEGETABLE BROTH NUTRITONALS
Here is a Nutritional Analysis and the ingredients for our Vegetable Broth that we use in all of our Farm to Table Soups. We are working on nutritionals for all of our primary soups over the next several months.
Broth Ingredients: Water, Carrots, Onions, Tomatoes, Celery, Parsley, Salt, Turmeric, Dried Onion, Dried Garlic.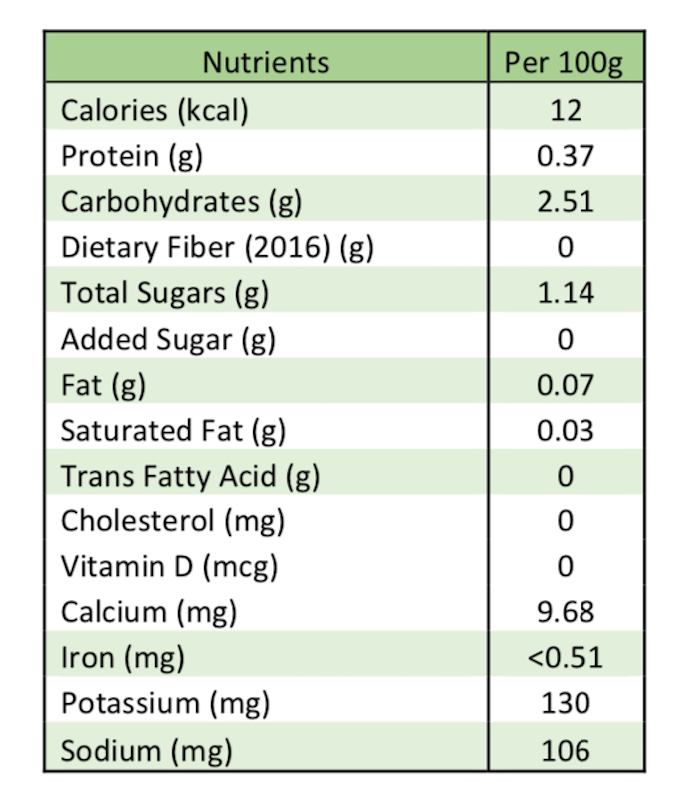 Don8tions - Food for Families
Don8tions is a local organization made up of local kids who have been volunteering at our farms and farm stands since the age of 3 and 5 years old!  They saw a need to help kids in the community that are hungry.  Giving them vegetables was not enough though.  These kids needed healthy, already-prepared meals and HeartBeet Farms farm to table soups was the perfect fit to help these kids.  So they formed Don8tions to raise money for soups that will be donated to local kids and their families in need!  Their funds that are raised will cover the cost of producing the soups. HeartBeet Farms will cover the rest and get them delivered to the designated organizations!